Custom landscape design and construction
You dream it.
We build it.
We've yet to discover a vision we can't bring to life.
Transforming outdoor spaces in Atlanta is our specialty and passion. We understand the importance of outdoor spaces for both work and leisure, and we know how to enhance the human experience while supporting environmental sustainability.
The above are only a few of our specialties. Request a free consultation and let's talk about bringing your outdoor dream to life. There's no downside, and the upside could be a new outside.
Whether you're a builder, developer, or architect seeking adaptable, quality-driven landscaping or outdoor space transformation for an upscale commercial property, Maxwell knows your world.
We bring more than 40 years of combined industry experience to making your outdoor vision a reality.
Click below to learn more about us and why we do what we do.
What Customers Are Saying:
I have worked with MLC on Atlanta Homes and Lifestyle Designer Show houses, AH&L Luxury Living Shows at Phipps Plaza, as well as numerous Atlanta-area residential installations.  They are pros at installing our products, and a pleasure to work with.
I've had an excellent business relationship with Dexter and Ernie for 8+ years, during which time I've supplied them  everything from Pennsylvania bluestone to Mexican beach pebbles (and everything in between!). I know that whether MLC is building modular block retaining walls or installing pervious paver driveways, I'll be able to proudly point out our hardscape and landscape materials in the top-notch work they've done. Anyone in the industry would be lucky to have this team as partners.
From our initial meeting with Ernie and Allison to the final touches of the installation, they were very attentive to exactly what we wanted. They brought not only expertise but also a personal touch that gave us confidence that the project would turn out beautifully. Closely coordinating with our Landscape Designer, Maxwell Landscape Construction planned and installed drainage and a retaining area for our driveway, as well as a beautiful lawn with a stepping-stone layout. My wife and I had a great experience.
Maxwell Landscape Construction recently renovated our patio, and we could not be happier. They transformed our old forgotten patio into a tranquil outdoor sanctuary! Dexter and his team were courteous, straightforward, responsive and professional. They went above and beyond to deliver high-quality results efficiently.  Even months later, what they did continues to exceed our expectations, as we enjoy our new space almost every day.
Maxwell Landscape Construction's blog of thoughts, project logs and landscaping tips.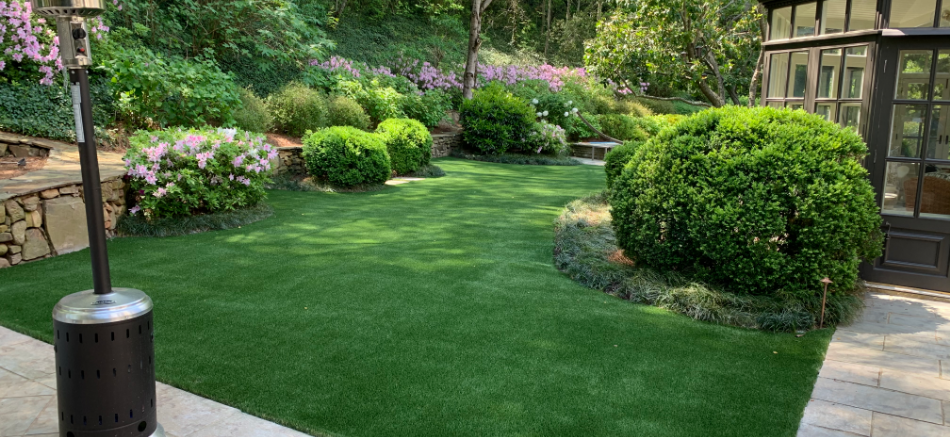 Why Synthetic Turf? Note: This is the second half of a two-part story about synthetic turf. To read first half, click here. Last time we explored some of the fantastic benefits
READ MORE »
How can we bring your vision to life?
Visit our contact page to get in touch with us.